Mobile Application Design
Dress
Smart
Inform users of more than the weather: how to dress for it.
Project Brief
This app brings users back to the very basic function of clothing: Keep warm or keep cool.
Project Analysis
When I lived in Rochester, New York, the weather was unpredictable and could change dramatically within a few hours. I didn't have much time to choose clothes in the morning and didn't take the weather into consideration much. I'm not the only one like this: A lot of people could benefit from a smart advisor to suggest what clothes to wear that would be appropriate for the weather. After informally interviewing friends, I learned that everyone has this problem, more or less. And, because girls usually have more clothes (read: more options) than guys, deciding on the right outfit for the weather is even more difficult for us.
Ideation
All the functions visualized.
Focus only on solving one problem and choosing clothes according to the weather.
Clear and clean interface design.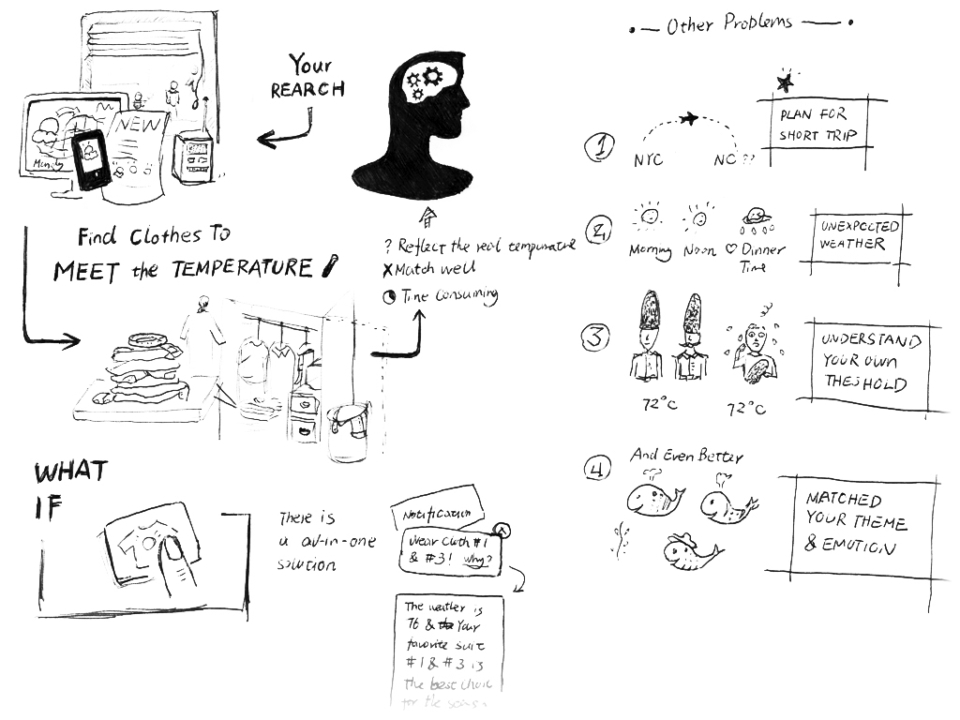 User Flow
Users are in a rush to get up in the morning. They don't have a lot of time to check their weather app and then look through their wardrobe, and put something on, and then decide whether or not they want to wear a particular outfit. Then, they have even less time to change if it's not what they feel like wearing. The idea of the DressSmart App is to display the key information quickly, directly, and exclusively. The only downside is that users need to spend some time and energy logging each item of clothing into this app,
In summation, the app should have at least two levels of interactions — quick access and details management.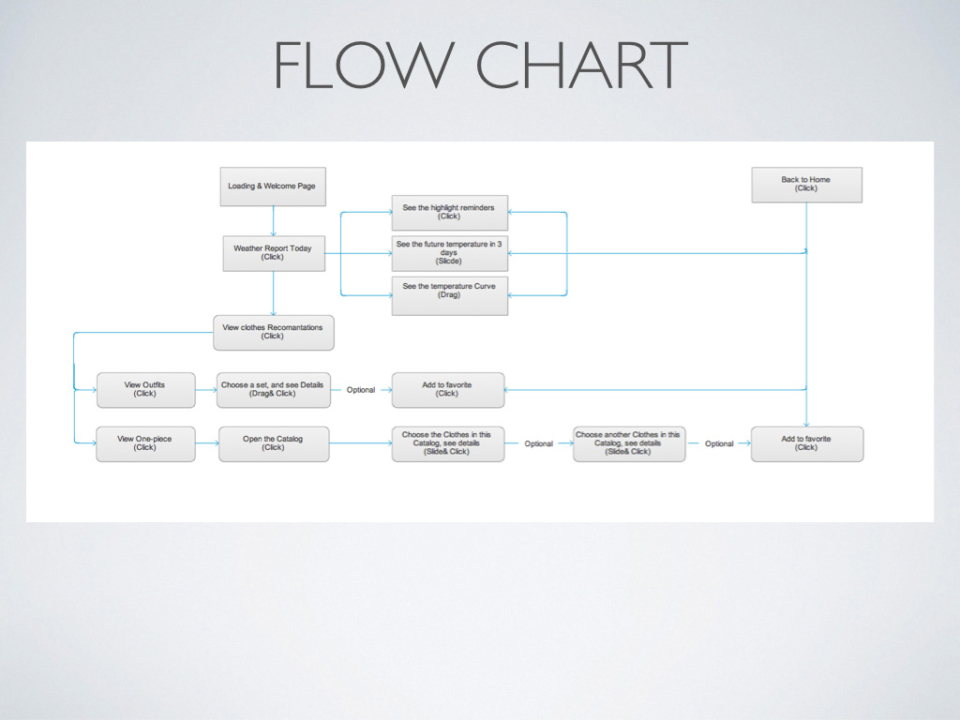 Wireframe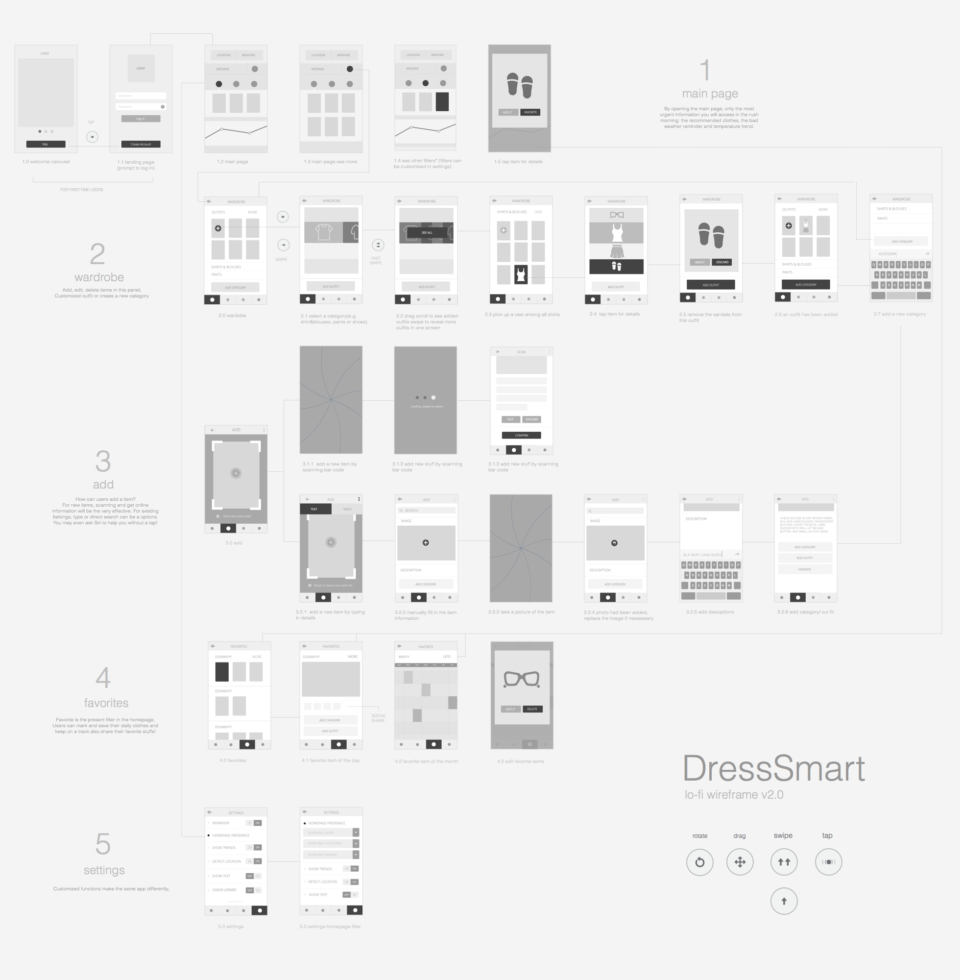 What I've Learned
My most important takeaway was the value of usage testing. For example, in my previous design, the clothes' information would be collected in a database from scanning a barcode. However, as someone pointed out, the ap would need a way to log clothing that didn't have a barcode. I fixed this usability issue with a list of input fields where a user could manually insert data.